To conclude the 2022-23 academic year, the Hartnell College Gallery is pleased to present selections from class projects done by students in the art program. Assignments explore wide combinations of goals. Besides technical proficiency, students are encouraged to use personal and cultural elements in these works. These range from ancient Japanese bell forms to small ordinary objects of personal significance or portraits of significant individual to the student.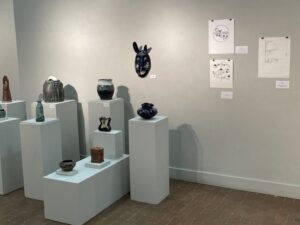 Entrance Installation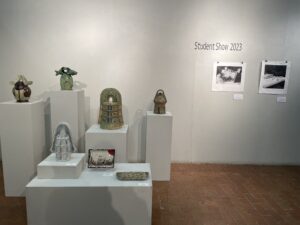 Entrance Installation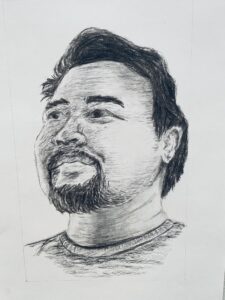 Jordan Russell
Felix Huynh
 Felix is my
significant other. This portrait is a love letter, a thank you, and a promise
to him. He's been there for me in so many ways and I promise to be there for
him.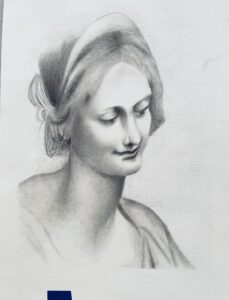 Monzerrat Aguado
The Head of the Virgin
Master copy of The Head of the Virgin by Leonardo da Vinci.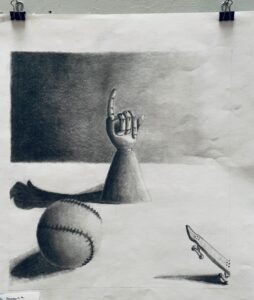 Adrian Baez Magana
Three
Extraordinary Ordinary Objects 
The three objects
that I cannot live without.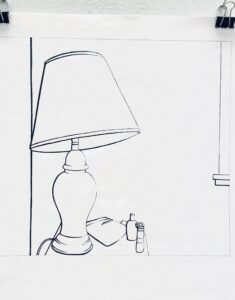 Aaliyah Battle
Tilted Lamp
Although the lamp shade it tilted, it protects us from the intense light, which represents the imperfect in our world. It still keeps us safe.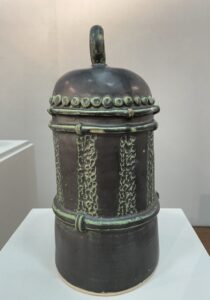 Doreen Remer
"Untitled"
Ceramics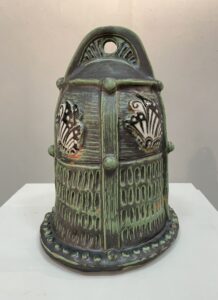 Jared Ikeda
"Dotaku Bell with Family Crest"
Ceramics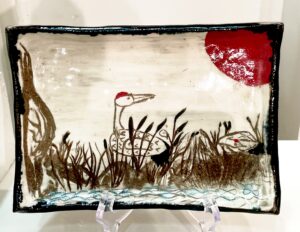 Tessa Currah
"Japanese Sushi Plate"
Ceramics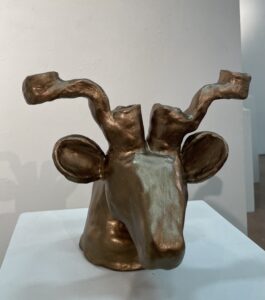 Shekinah Sims (Kiki)
"Holder
of Light"
Ceramics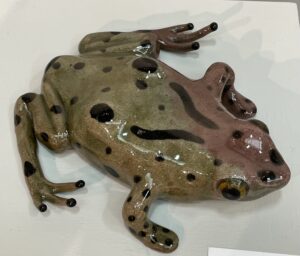 Daisy Amaya
"Untitled"
Ceramics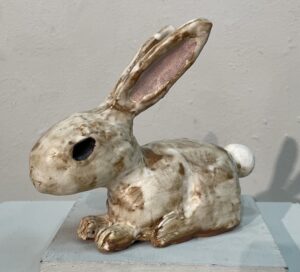 Hayden J. Nielsen
"Ira the Bunny"
Ceramics